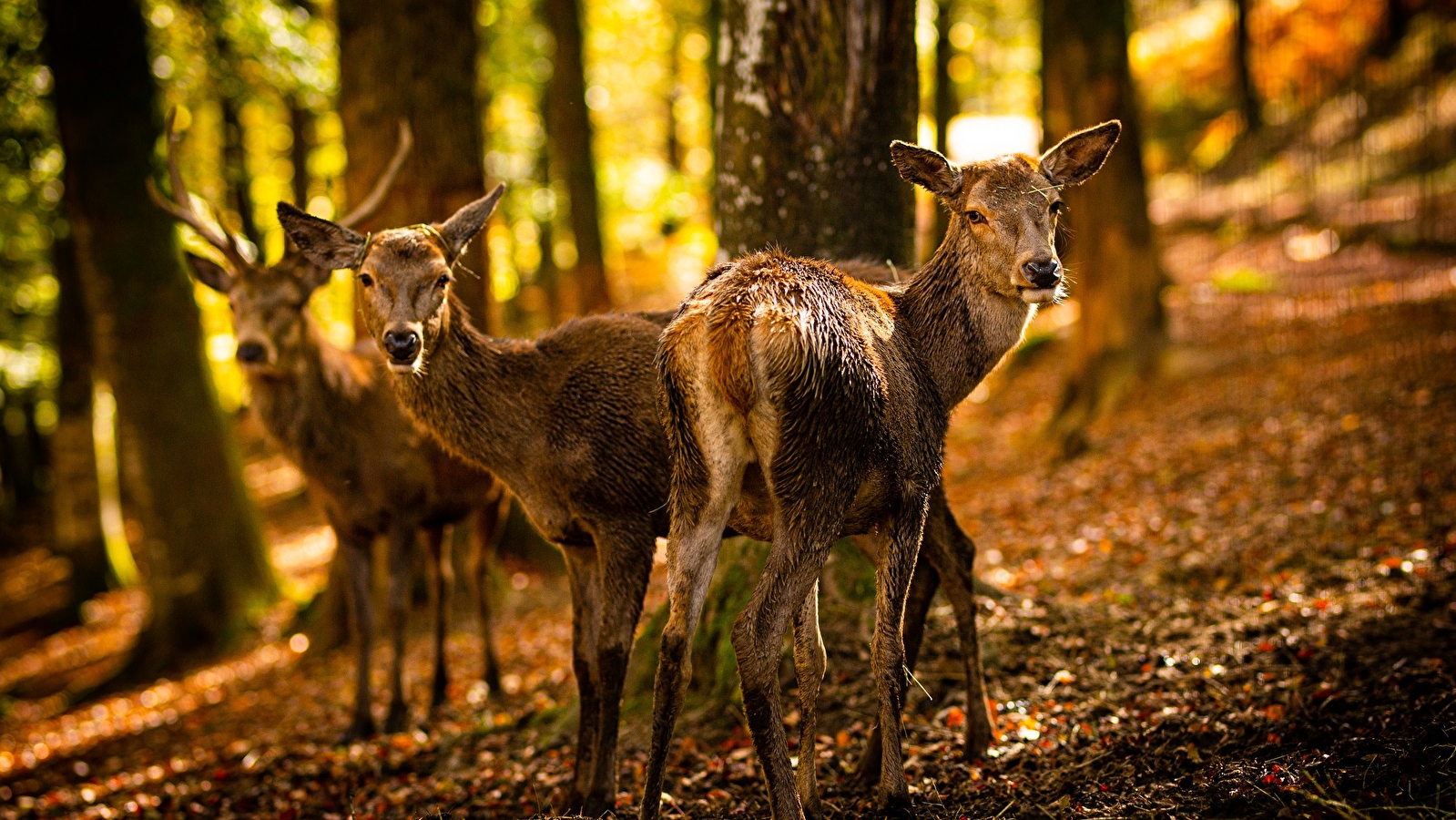 Come to the Fougerolles / Saint-Valbert animal park for a breath of fresh air like only the Southern Vosges can offer... A green getaway that does both body and soul a world of good.
Meet the park's residents along a 4km forest trail, play games during your walk thanks to the fun terminals, or take part in a nature tour or workshop led by Philippe, the park's activity leader!
The Fougerolles-Saint-Valbert animal park in figures
60
hectares of park and nature
2H
average length of visit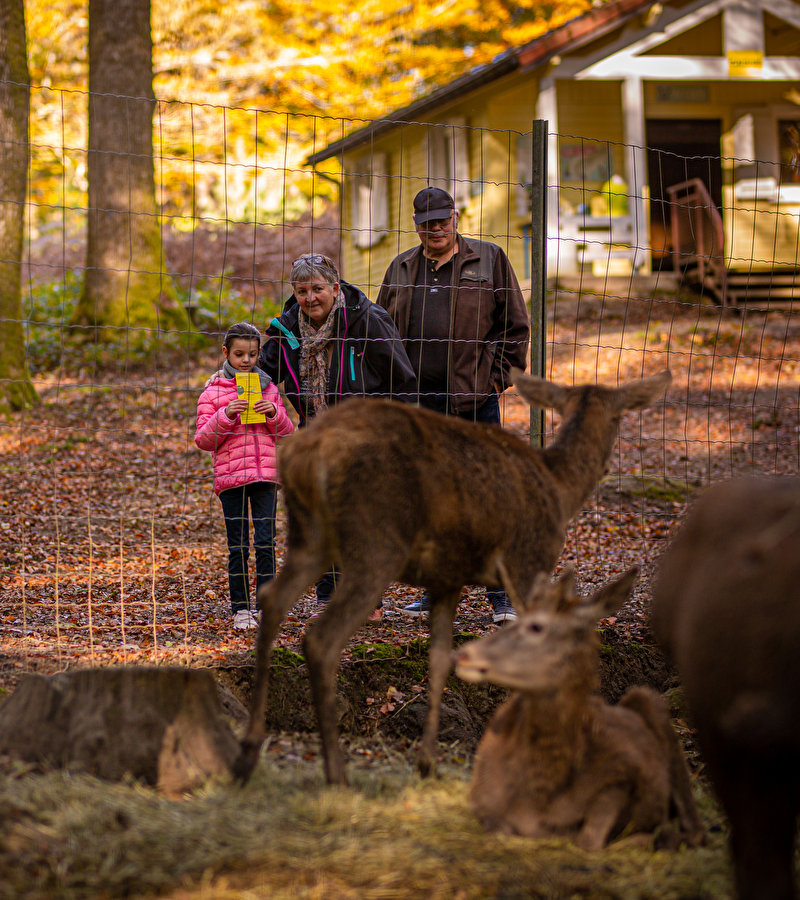 Meet nature and wild animals
Created in 1982, the Fougerolles-Saint-Valbert animal park is the perfect place for a walk in the heart of nature, in an unspoilt environment. The 60-hectare park is criss-crossed by a signposted path with enclosures where you can easily discover 6 species of animal:
red deer, sika deer and fallow deer,
ibex and chamois,
llamas
Allow around 2 hours to make the most of this nature break: with a little patience, you may be lucky enough to spot a wild doe and a female ibex roaming freely around the enclosures.
Keep an eye out in spring! Baby sika deer blend in with the colour of the ground around them... will you be able to spot the newborns?
To find out more about the forest and its inhabitants, there are interactive terminals to enhance your visit.
Our advice: Don't look for the reception desk at the park entrance. You'll find the guide along the way to collect your ticket. He'll be happy to answer all your questions!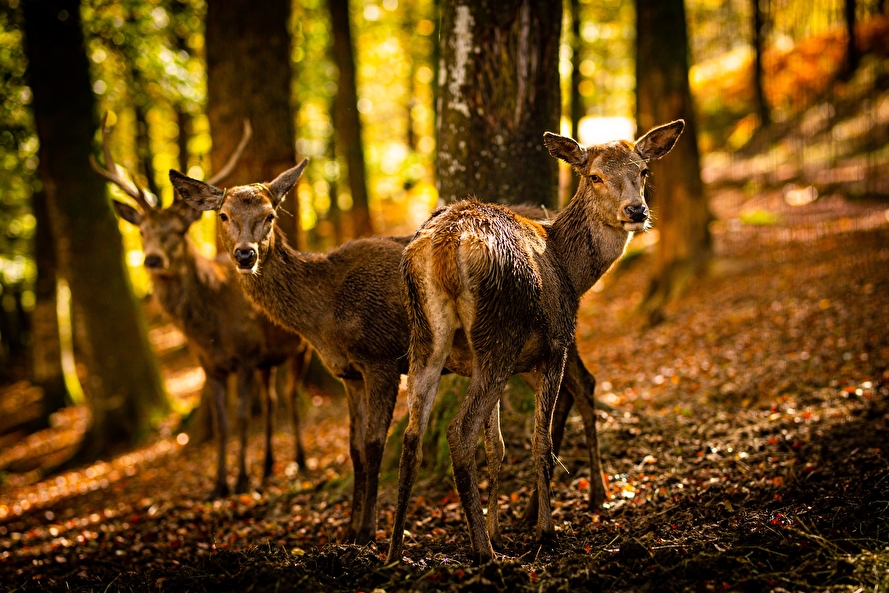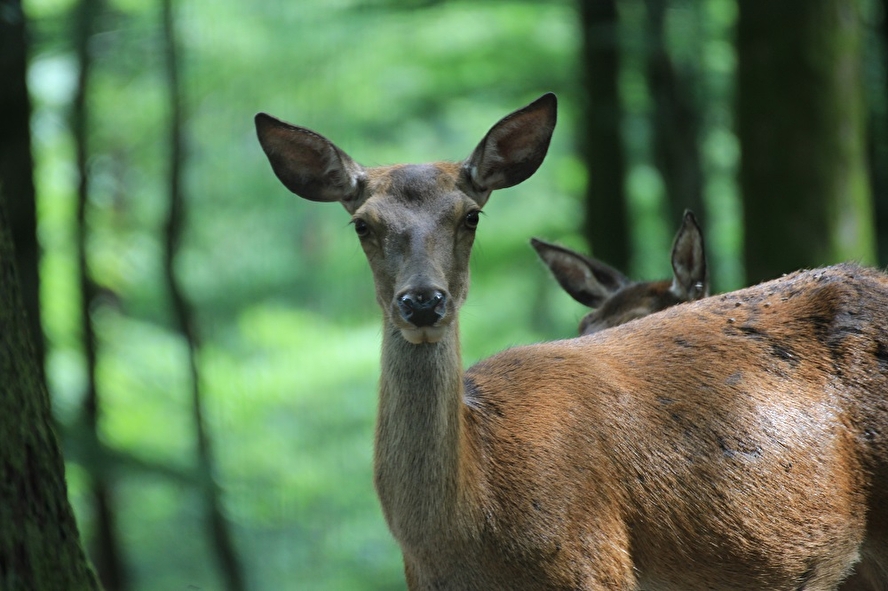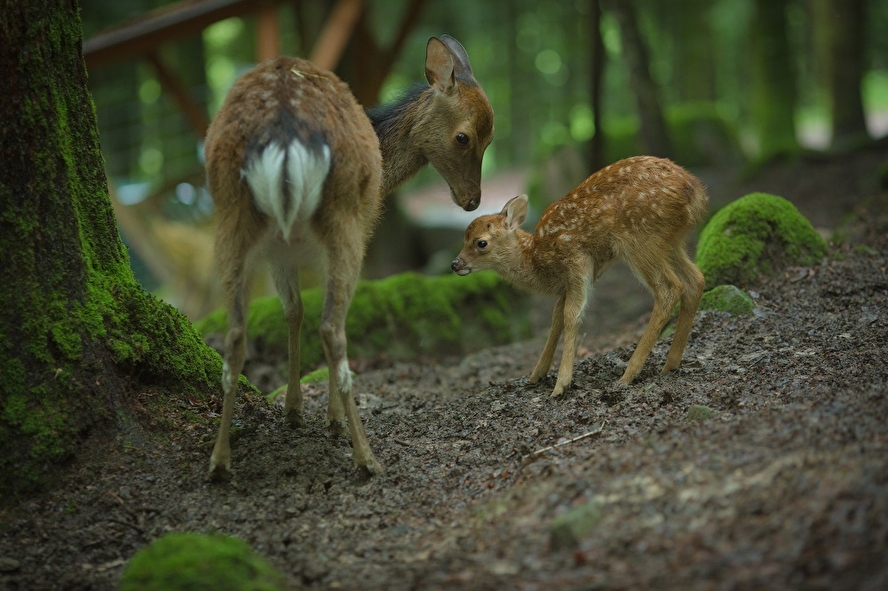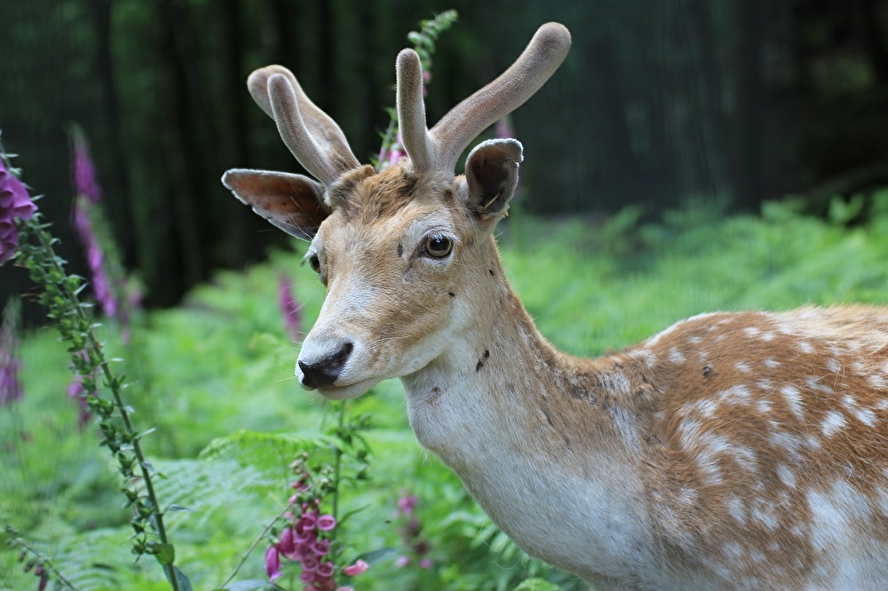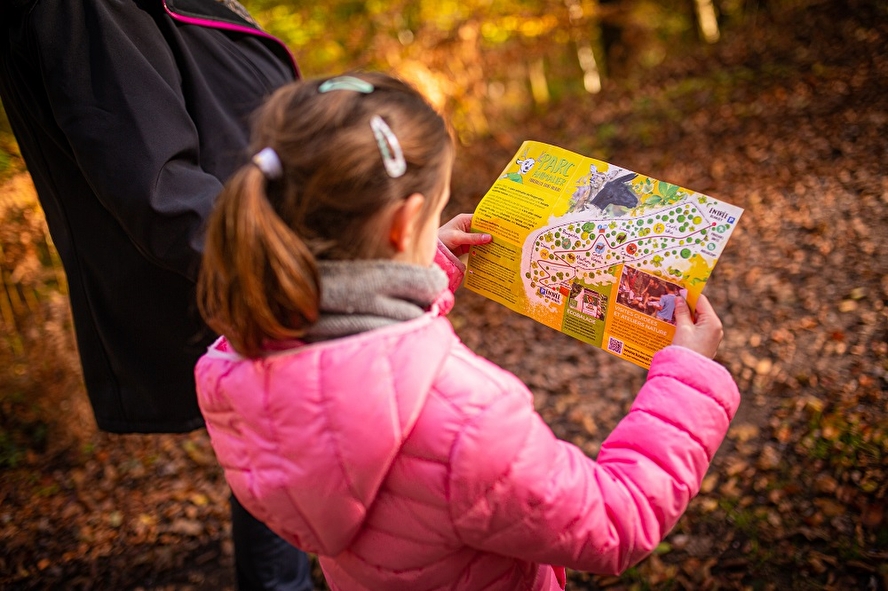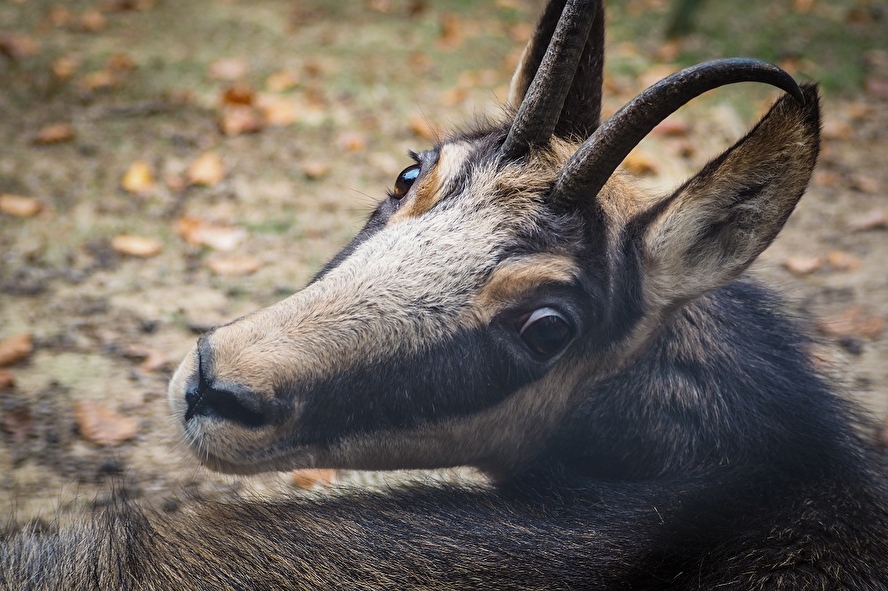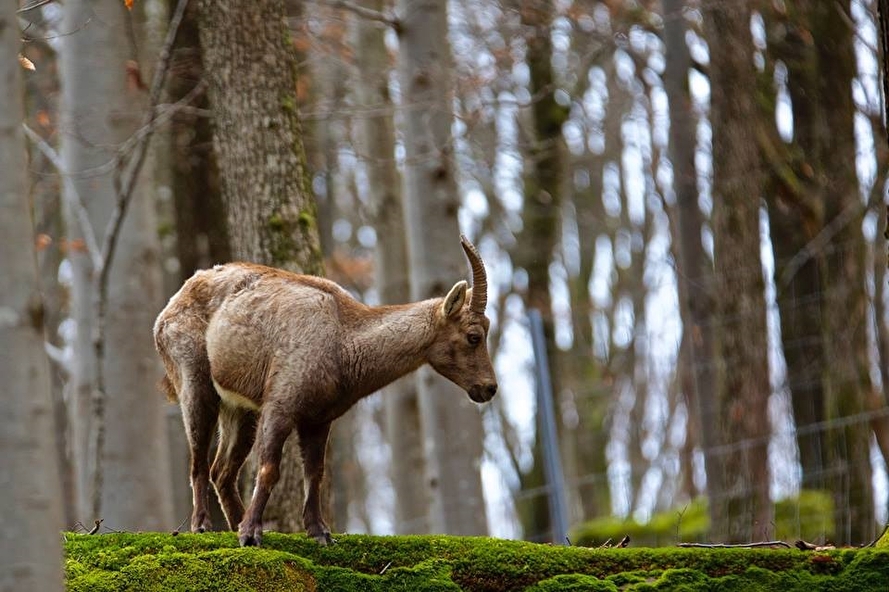 Learn more about the forest with our workshops for all the family!
Every year, Philippe, our animator, puts together a program of activities and guided tours for the entire time the park is open, from spring to autumn.
Your children become budding explorers
Keep your eyes peeled for tracks and footprints left by wild animals, get your investigative equipment and observe the small, invisible animals that surround us, and mould the footprints of your favourite animals to make a lovely souvenir!
Night visits: in the intimacy of nocturnal animals
Do you already know the animal park at Fougerolles-Saint-Valbert? But have you ever visited it at night? In summer, Philippe accompanies you on an unusual escapade to awaken your senses and transport you into the world of nocturnal species. In autumn, it's deer bellowing season! Our guide will tell you all about this crucial time of year for deer.
Plan your visit!
Practical information for 2023
The park has 2 entrances. If you have difficulty getting around, use the Blanzey entrance, which is accessible from the centre of Fougerolles. Please note that the park is closed in the event of an orange storm warning.
To protect the peace and quiet of the park's residents, dogs and bicycles are not allowed. However, a path around the park is freely accessible to all, allowing you to enjoy this beautiful area.
PARK OPENING DATES AND TIMES
Easter holidays (zones A and B) from 8 April to 2 May: Wednesday, Friday, Saturday and Sunday (open on 1 May)
May, June: Saturdays, Sundays and public holidays (except Whit Monday)
July, August: every day
September, October: Saturdays and Sundays
October holidays: Wednesday, Friday, Saturday and Sunday from 21 October to 6 November (open Tuesday 1 November)
Schoolchildren and groups, all year round by prior arrangement: see our flyers
The park is open from 2pm to 6pm (7pm in July and August). (Last admission 1 hour before closing time).
PRICES
3/person and €2 for under-12
Free for under-3
Family package: €8
Leasure centres, schools, associations, works councils, etc.
Visit the animal park as a group!
For a full or half day, we can adapt to your wishes for a tailor-made group outing. The Fougerolles-Saint-Valbert animal park is open to you for a guided or self-guided tour, or for organising a workshop, for an escapade in the heart of nature in an unspoilt environment.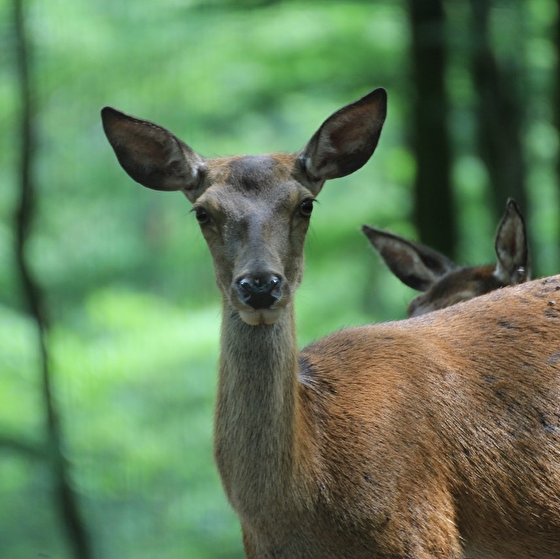 Contact and location
Parc Animalier de Fougerolles-Saint-Valbert
Blanzey
Parc animalier
70220 FOUGEROLLES-SAINT-VALBERT