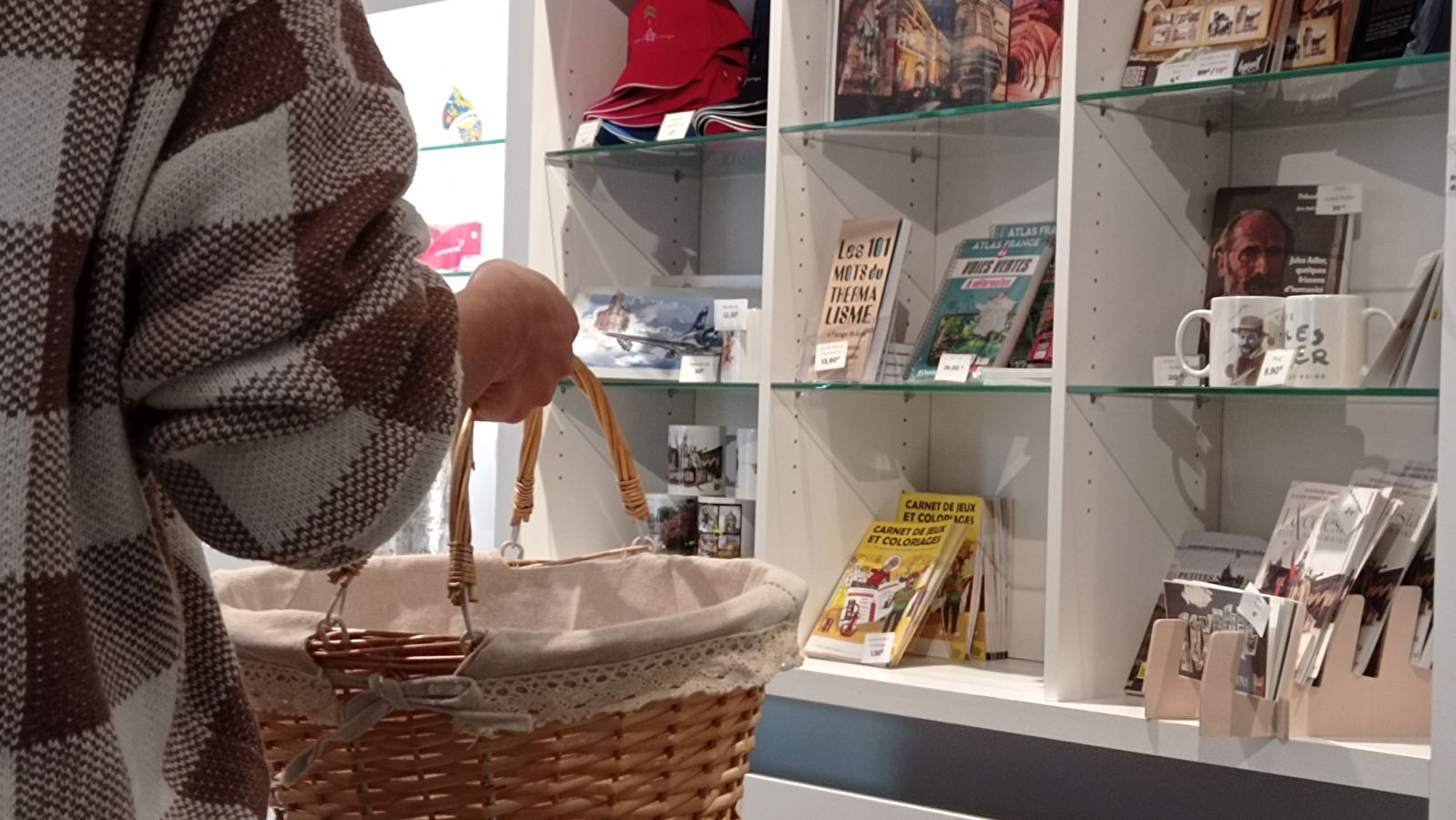 You would like to take home a souvenir from Luxeuil-les-Bains, Vosges du Sud or offer a local gift from our destination ?
We encourage short circuits and most of our products come from local producers, artisans and small businesses.
Our shop offers a wide range of souvenirs, a bookshop, local products and objects linked to local know-how! A range of products made in Luxeuil-les-Bains, Vosges du Sud (magnets, jewellery from La Rochère, textiles, totebags, local specialities, postcards, books...) to discover in our shop.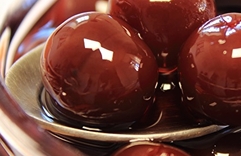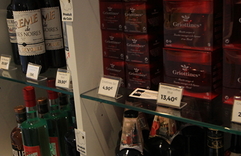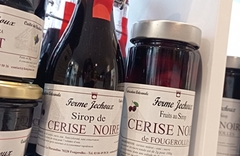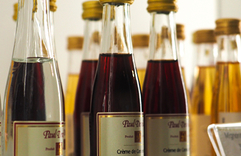 Cherry Red
The cherry is one of the specialities of the Southern Vosges and more specifically of Fougerolles! It is available in griottines®, jam, liqueur, aperitives and of course, the famous kirsch AOC.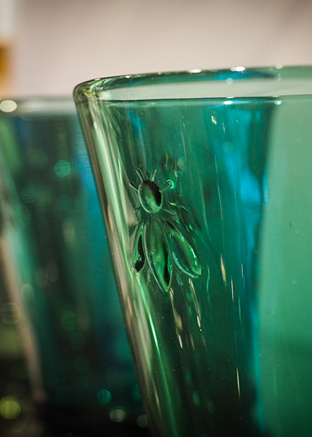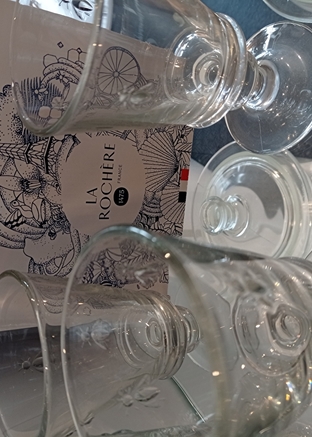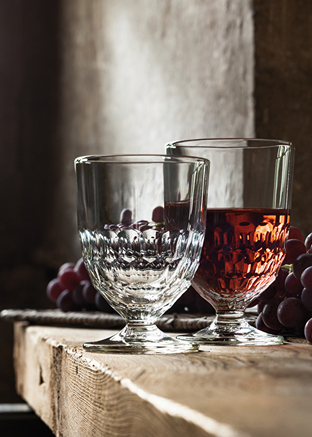 Passion of glass
Verrerie La Rochère: products from one of the oldest glass factories in France, where glassmakers still blow glass to create unique pieces: vases, cups, glasses, carafes, etc.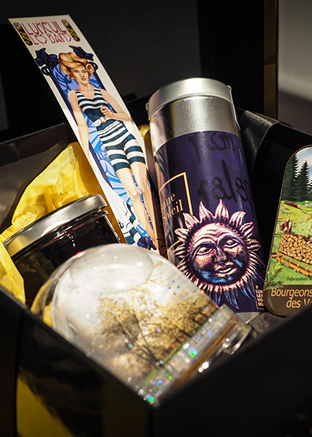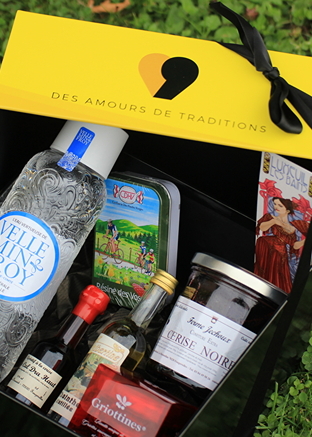 Gift Box
Customise the inside of our boxes yourself with the wonders of the producers present in the shop! Personalise your gift and ask our team for advice!
Price: 7€ per box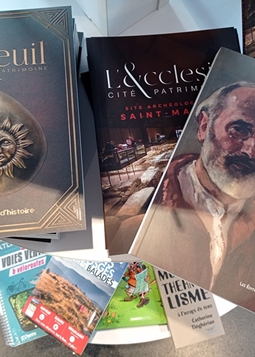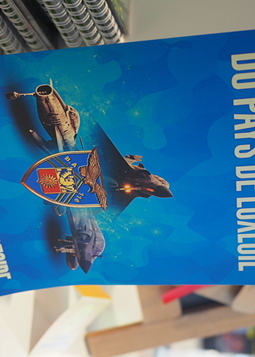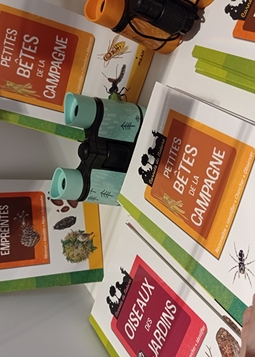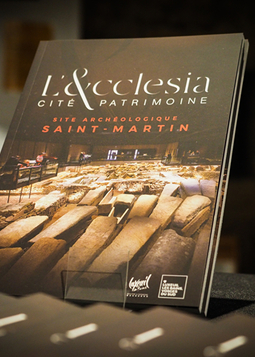 Book selection
A book selection for all tastes: heritage enthusiasts (book on the heritage of Luxeuil, on the &cclesia, 100 years of history of the air base 116, ...), nature lovers (hiking guides, book on local flora and fauna, ...), and other works (comics, 101 words of thermalism, ...).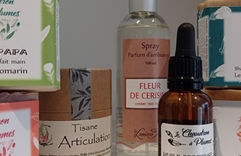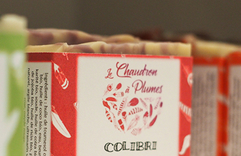 Wellness and cosmetic products
Soaps, oils, home perfumes, herbal teas,... A selection of trendy and 100% local products, to take care of yourself.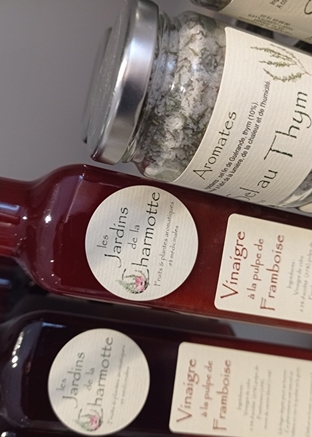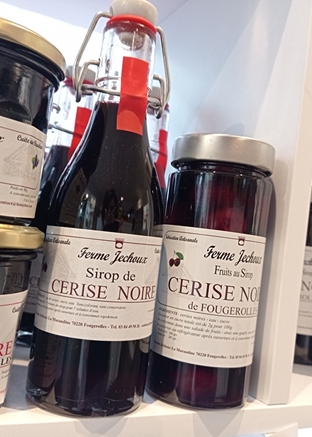 Gourmet specialities
Vinegars, salts, tapenades, jams, syrups,... You will find everything you need to honour the local gastronomy on your table, and keep the taste of our region.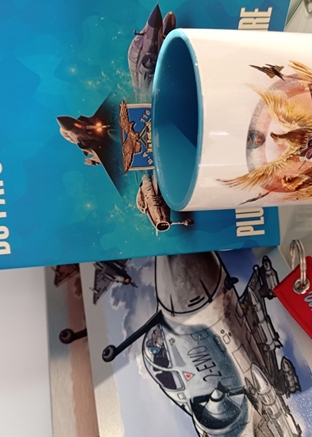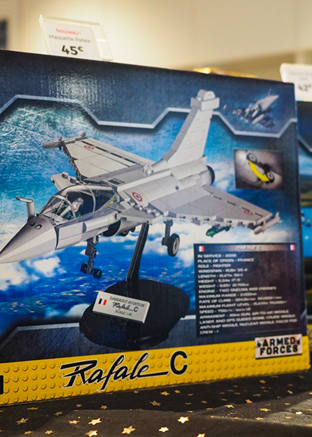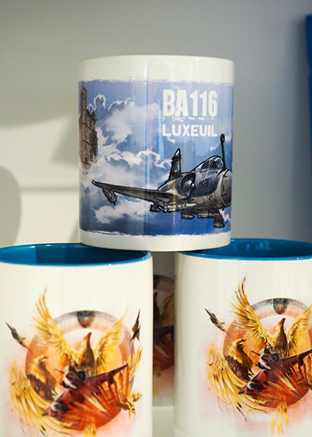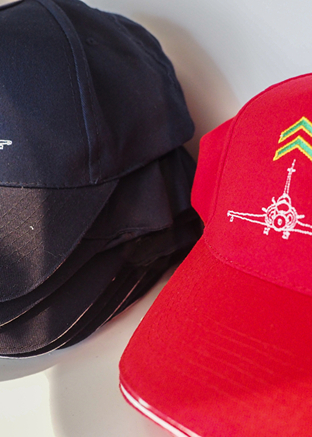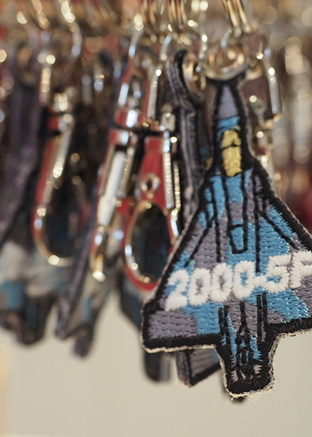 Gift shop - 116 Air base
Exclusive products from the famous air base 116 of Luxeuil-Saint-Sauveur, in partnership with the Tony Papin Committee. Find caps, mugs, key rings, plates, patches, as well as model planes (rafales, mirages-2000, ...).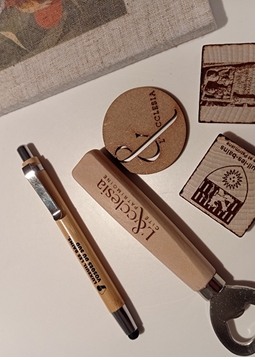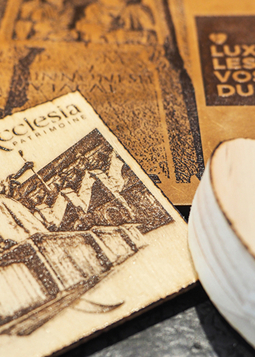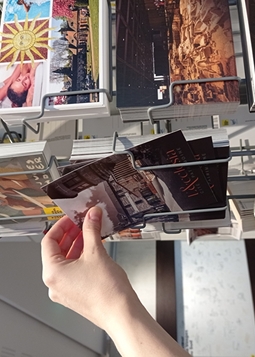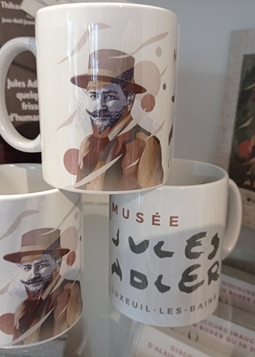 Souvenir items
A whole range of souvenirs to take with you before the end of your stay: key rings, bookmarks, mugs, magnets, etc. From 3€.
We are also at your service to prepare gift baskets for all types of family or professional events.
Contact us on 03 84 40 06 41!