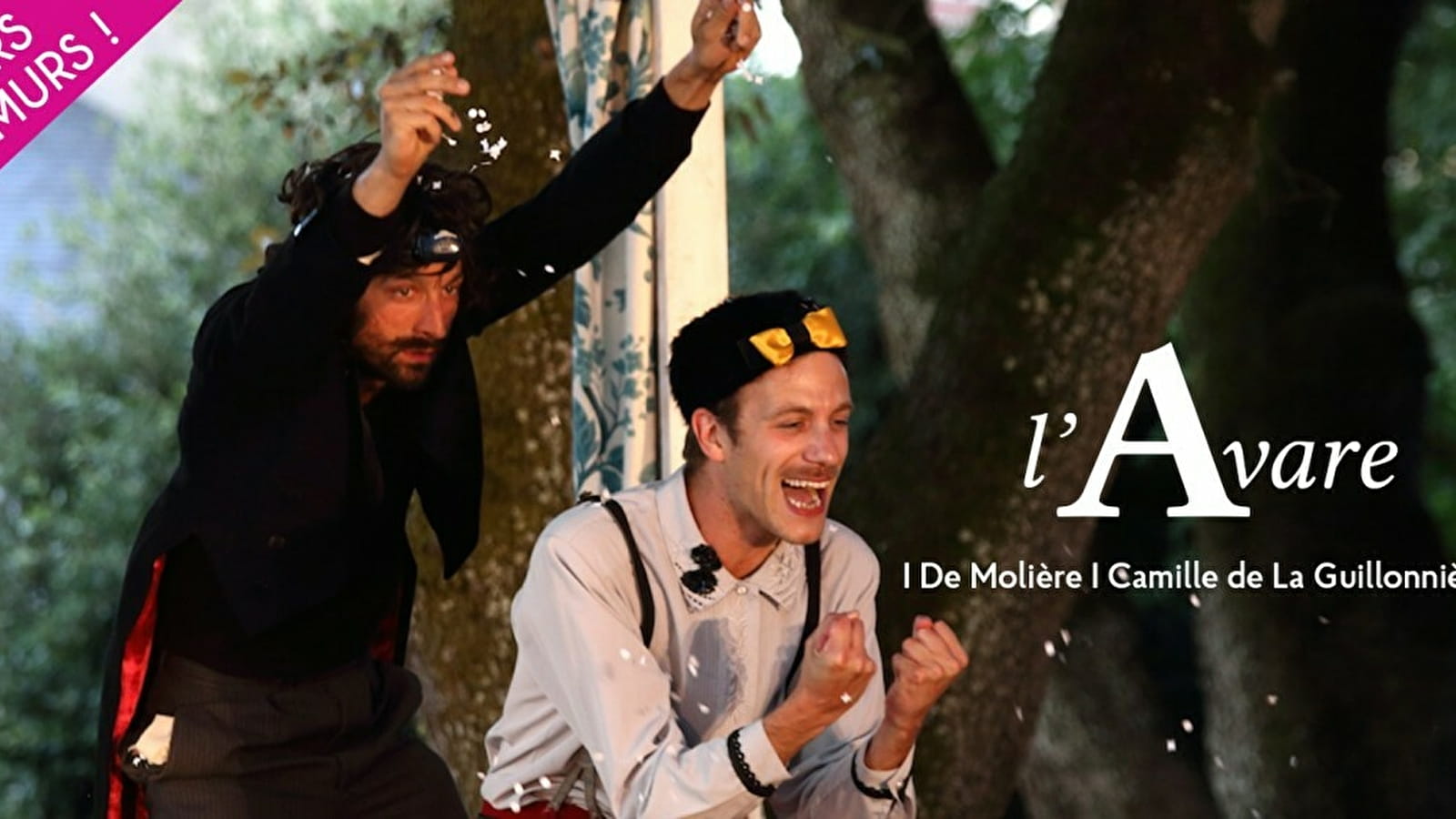 "I say the plague be on avarice and the avaricious.
(The Miser, Molière)

Who doesn't know Molière's play? So popular that even de Funès tackled it.
Camille de La Guillonnière, whose production of the wonderful Eugénie Grandet we saw last season, places much more emphasis in his Avare on the horror that such a vice can bring to a family that is struck by it, than on a burlesque pantaloon where fat laughter is the order of the day.
Of course, it is a comedy, because it ends well, but there is a hint of bitterness and pain that borders on the dramatic.
The miser makes the others live the hell he has locked himself up in.
Stripped of their period costumes, the actors are dressed as they are today, but so poorly that they look like rags.
Money wears out, undermines and dirties everything around Harpagon. Even the necessities become superfluous to him.
Living becomes a luxury that one can no longer afford.
The choice of playing in village squares accentuates this image of a travelling troupe of starving people, offering the sorry spectacle of a shabby circus, wool pullers and chicken thieves.
A twilight comedy, L'Avare remains a comedy, because Molière's strength lies in his ability to turn seriousness into laughter. So make way for the theatre, the village square.

Show proposed by the Théâtre Edwige Feuillère.
Recommended for ages 12 and up.
Wednesday 14 June at 8.30pm, Cour du Château.
Prices: 9€ / 6€ (-18 years old).
More...
Rates & Schedules
14 June at 8.30 pm.
Base rate :

9€

Ermäßigter Satz (For under 18s) :

6€