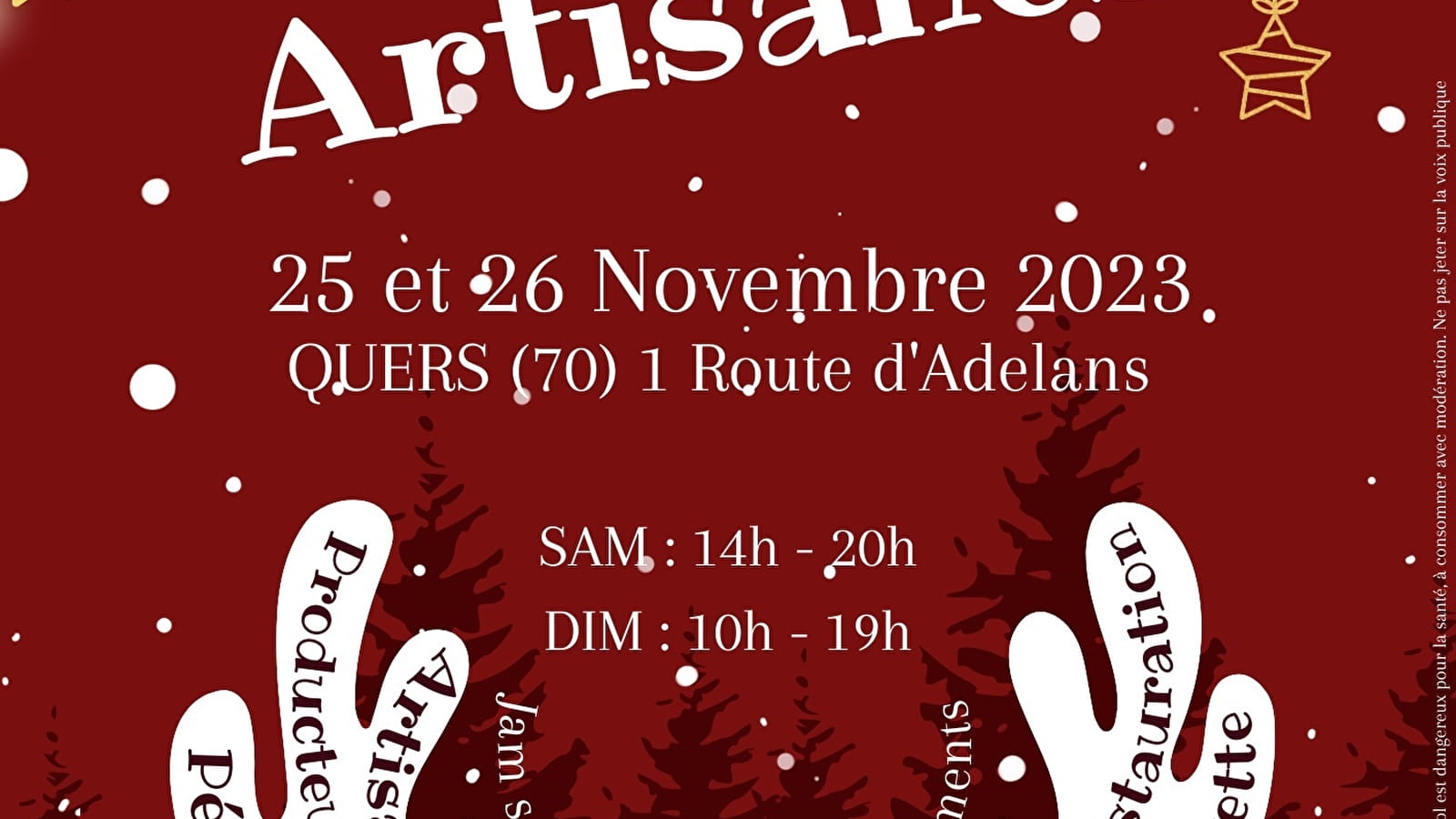 The Terrasses Artisanes are back with a winter edition on 25 and 26 November in Quers.
Local craftspeople and producers spend the weekend at Les Jardins Nomades in Haute-Saône.
Come and discover this friendly place and meet passionate creators.
The exhibitors change every year, and this year you'll find honey, wrought-iron objects, fabric creations, plants and herbs, turned-wood creations, jewellery and much more.
There's also a brazier with music, a refreshment bar and local food.
Jam session (improvisation/musical jam session open to all) throughout the event, bring your own instruments.
Admission free.
Pets are not allowed.
Organised by Natural Vibes and Jardins Nomades.
More...
Rates & Schedules
Saturday 25 November from 2pm to 8pm, and Sunday 26 November from 10am to 7pm.