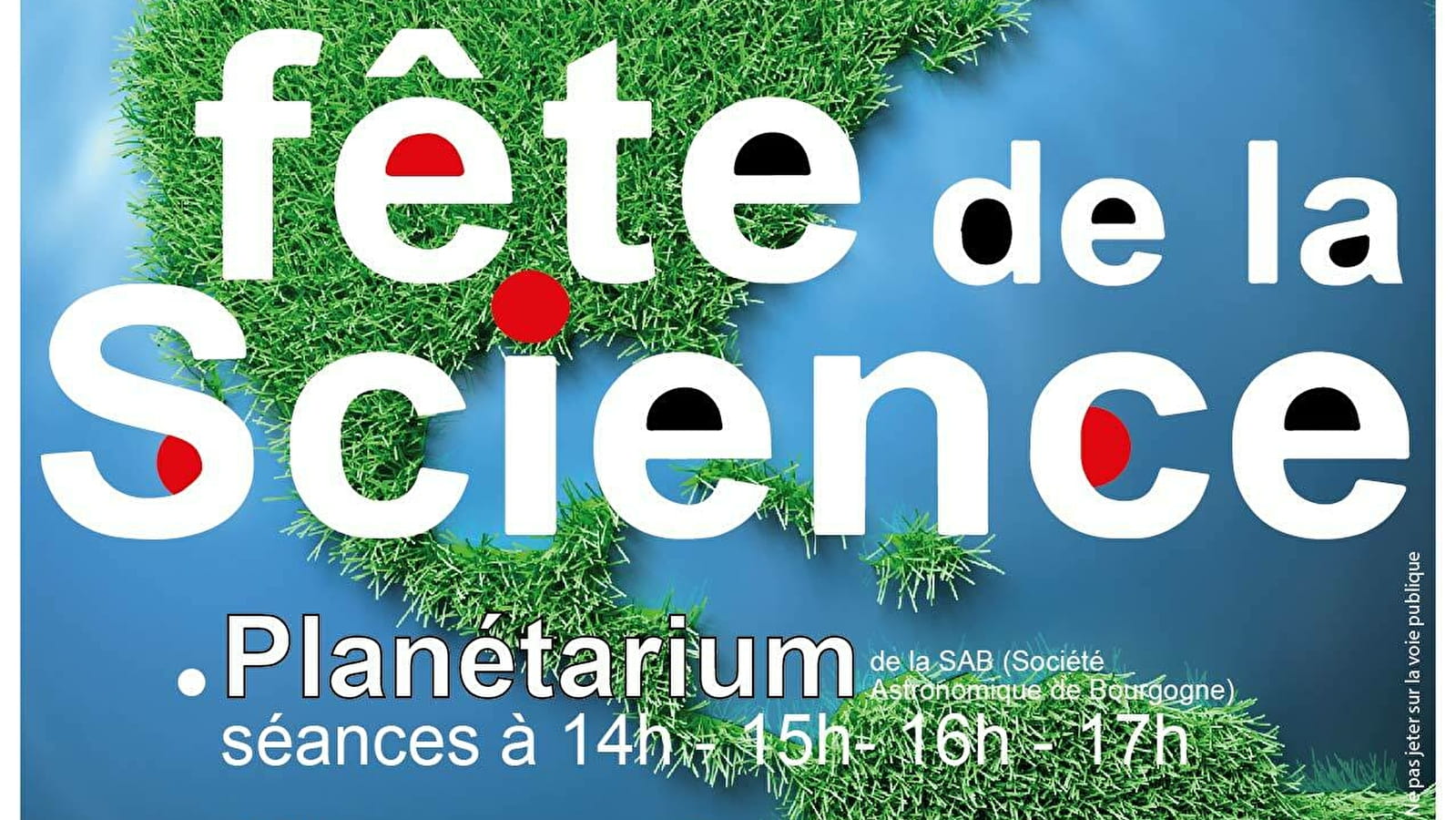 Sky-watching under an inflatable planetarium, free entertainment, limited places, booking essential.
Planetarium: sessions at 2pm, 3pm, 4pm and 5pm.
Sky observatory: from 8pm (weather permitting).
At the Ecomusée du Pays de la Cerise.
Free admission.
Contact and bookings: 03 84 49 52 50.
Fête de la science
Ecomusée du Pays de la Cerise206 Le Petit Fahys70220 FOUGEROLLES-SAINT-VALBERT
Cheques and postal orders, Cash
Rates & Schedules
Sunday 8 October from 2pm.
9 and 10 October: sessions reserved for schools.