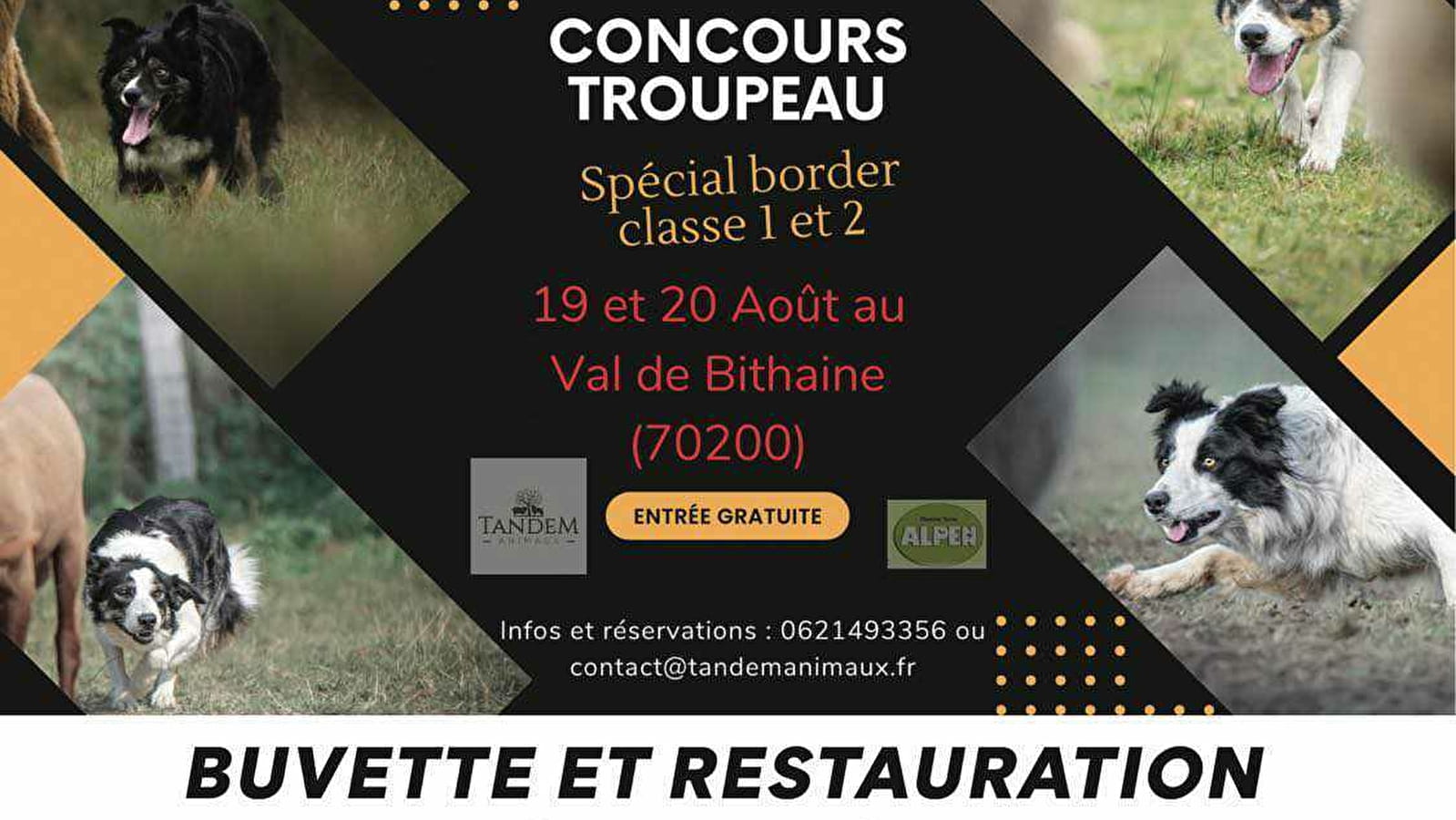 ALPEN PLANETE VERTE & TANDEM ANIMAUX invite you to the second herding dog competition, special border, class 1 and 2, which will take place at the Val de Bithaine on the Espace Naturel Départemental on Saturday 19 and Sunday 20 August 2023. We look forward to seeing many of you there - we already have a large list of participants, which means we can look forward to some great demonstrations. There will be a refreshment bar and fast food.
Saturday class 1 and 2
Sunday class 1 and 2
10€ per dog / day
Judge Isabelle Fourney
Compulsory registration on the Afbc website
Payment for your participation on the day of the competition
On site:
The Alpen Planète Verte association will provide snacks on Saturday and Sunday lunchtimes.
Saturday evening meal on reservation: "Cochon à la broche" from the Faellig farm.
Various stands
Possibility to camp on site ( camping car / tent )
More...
Concours de chiens de troupeau 70200 ADELANS-ET-LE-VAL-DE-BITHAINE