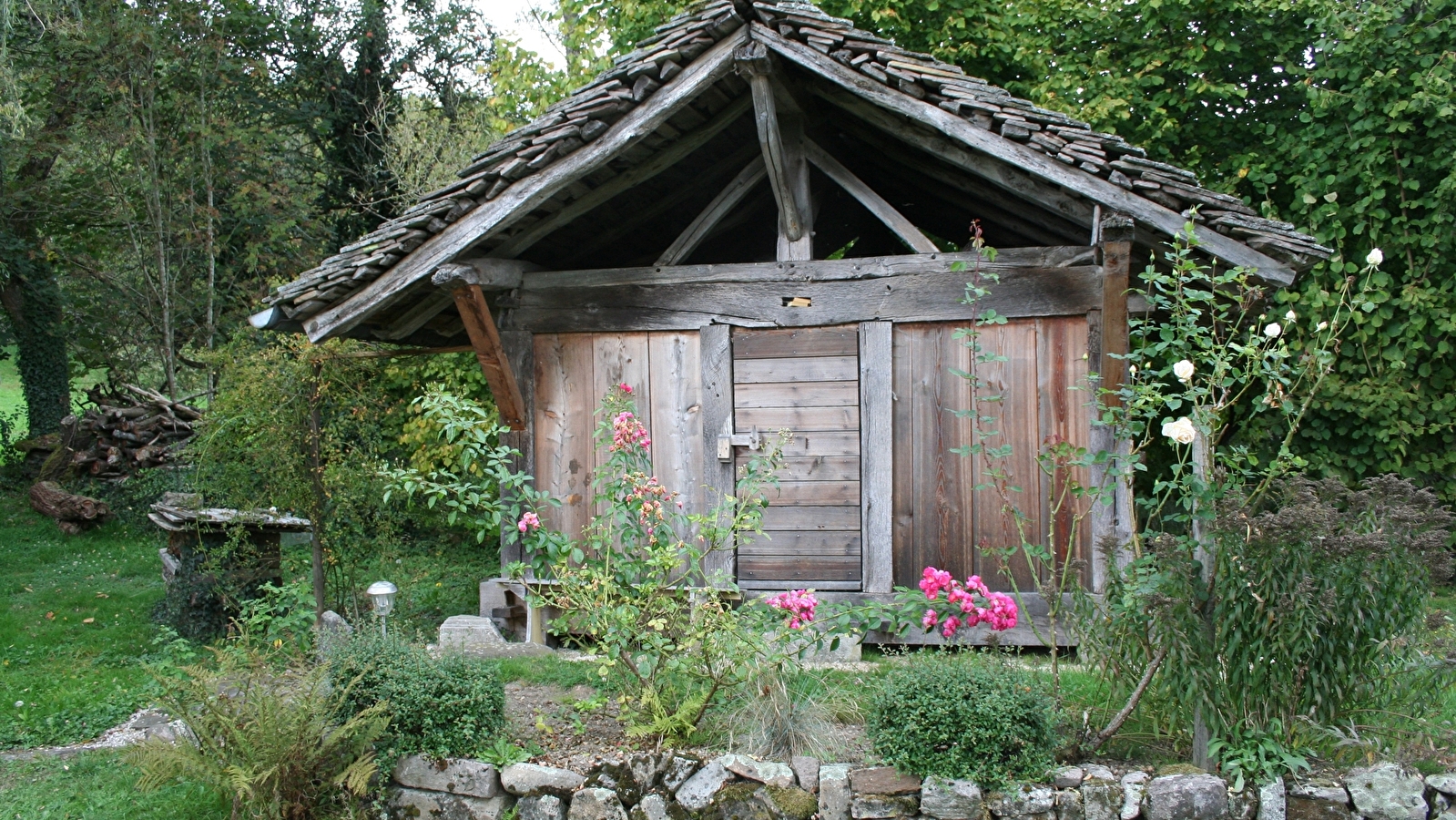 This tour takes you along the small roads to discover some of the most beautiful hamlets in Fougerolles. With 23 discovery stops, you will discover the architectural and historical wealth of the area through the religious buildings, the castle of Fougerolles, the fountains, the mills, the chalots... but also the geological and landscape context through the observation of the rocks under the ground and the exceptional panoramic sites

From the primary school in Fougerolles-le-Château, head towards "Bout". At the fork, go straight on. You will come to an intersection; to get to the old quarries, turn left and continue for about 100 m. Go back and take the rising road on the left. At the intersection with the oratory, go up on the right. Continue on the road which becomes a dirt track. Then straight on through the cherry trees to the cross.

Turn right across the fields to reach the hamlet of "Chez Jean Dicotet". Go up on your left and stay on the tarmac road until you reach "Chez Dauvy". At the oratory, continue on the right then in the hamlet "Gris" take on the right a grassy path going down to a fountain. Go back up to join the road. The Prémourey cross is a little further on the right.

At this point, it is possible to shorten the route by taking the next road on the left. To continue on the main circuit, retrace your steps and continue straight on the D307 for 1.2 km.

Turn right and then the second road on the left. At the next junction turn left then right at the Chapelle de Beaumont. At the next junction, go straight on and at the fork in the road stay on the road which goes down along the stream.

At the end of the descent, turn right to reach the hamlet "Le Champ". Continue on the road for 1 km. At the next junction turn left towards the Saire mill.
More...
More information
Circuit patrimonial de Fougerolles-Saint-Valbert 70220 FOUGEROLLES-SAINT-VALBERT