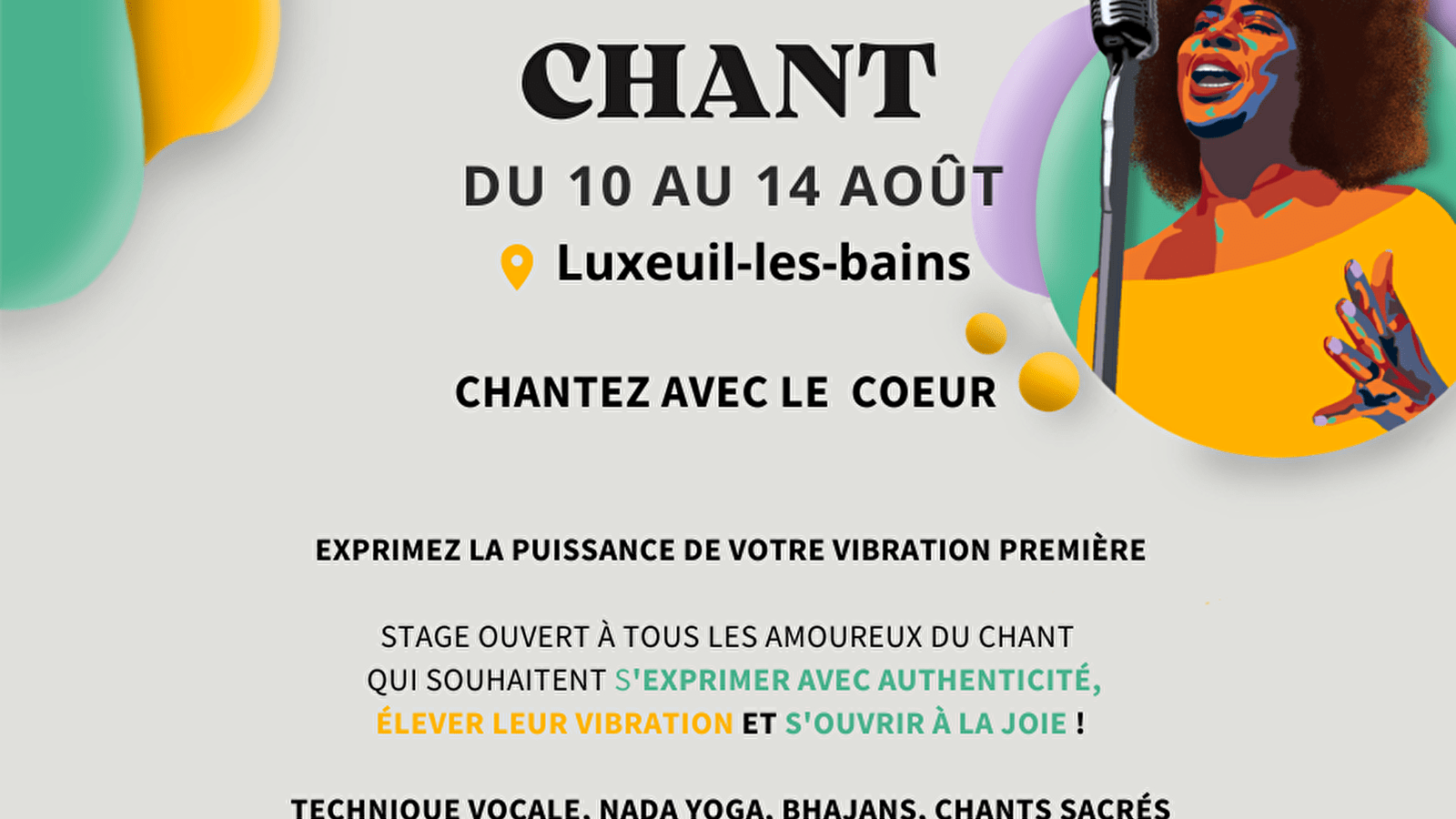 Free your voice and radiate joy.
Express the full power of your being through your voice, vibrate, sing and transform your life!
Singing, creativity, joy, meditation, sound yoga and sacred chants.
Open to all lovers of singing.
Vocal technique, Nada Yoga, Bhajans, Sacred chants.
From 10 to 14 August, price for the 5 days: 550€.
More...
Stage de chant avec Dominique Sylvain Abbaye St Colomban14 Rue Victor Genoux70300 LUXEUIL-LES-BAINS