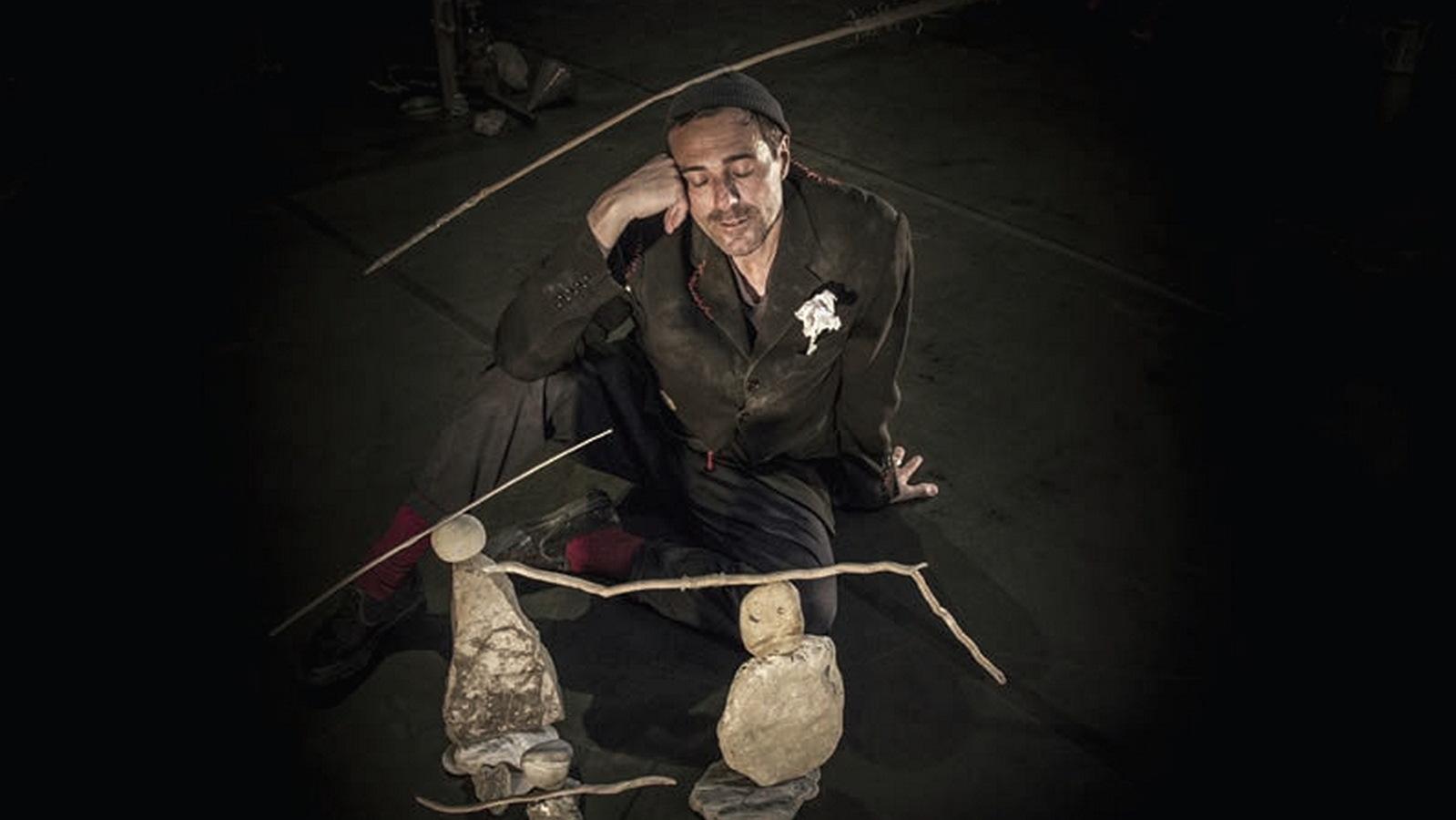 What to do when loneliness and boredom get to you? Look around you, right next to you, very close to you... you will probably find a friend with whom to share a simple and rare moment! A flower perhaps? Fabien Coulon, object circus artist and mime, invites us through his eyes to marvel at the little things we pass by and which make up a small whole. But more internally, he creates a space that harbours a poetic imagination and speaks to us humbly... about Life! In his shack, his hut of curiosities, his island, this (voluntary?) castaway performs tiny feats with whatever he can get his hands on, invents life companions to fight against boredom and plunges us into the heart of his little inner circus, populated by childhood mirages, joyful oddities and incredible encounters... a fairground circus made of everything and nothing to amaze the little ones!
Look, right there, close by, do you see the same thing I do?
It's all a question of perspective!

By Fabien Coulon.

At the Espace Molière, at 2pm and 5pm.
Reservation at 03.84.40.56.20.
More...
Spectacle : Les Petits Touts Espace Molière16 Rue des Thermes70300 LUXEUIL-LES-BAINS
Credit card, Cheques and postal orders, Cash, Eurocard - Mastercard, Visa