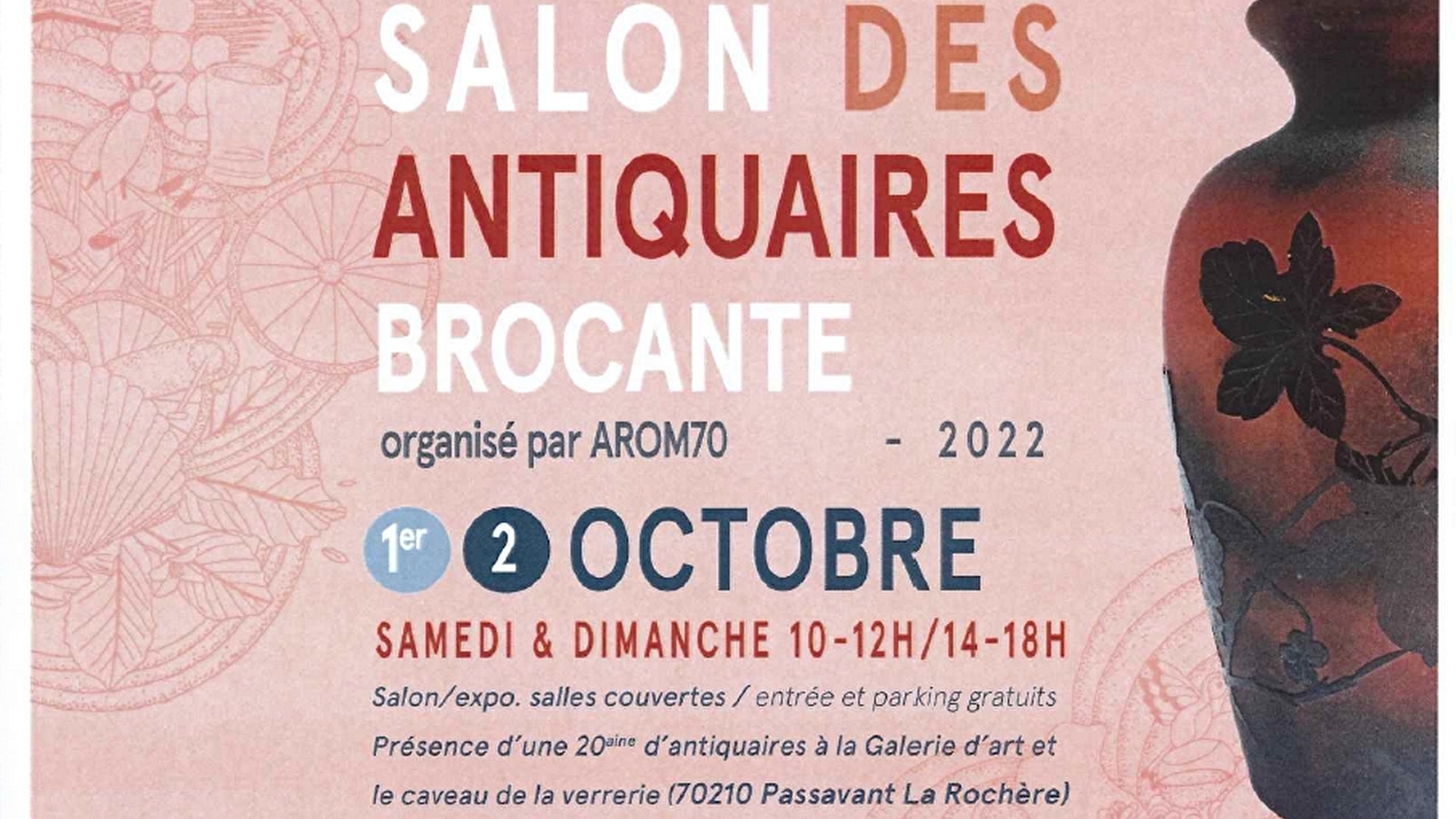 4th Antiques Fair organised by AROM 70 in collaboration with and on the premises of La Verrerie La Rochère in Passavant la Rochère from 10am to 12pm and from 2pm to 6pm.
Fair / exhibition, covered rooms, free entrance and parking, presence of about twenty antique dealers in the Art Gallery and the cellar of the glass factory.
View of the glassmakers during the 2 days.
More...
Salon des Antiquaires / Brocante Galerie d'Art et Caveau de la verrerie la Rochère70210 PASSAVANT-LA-ROCHERE