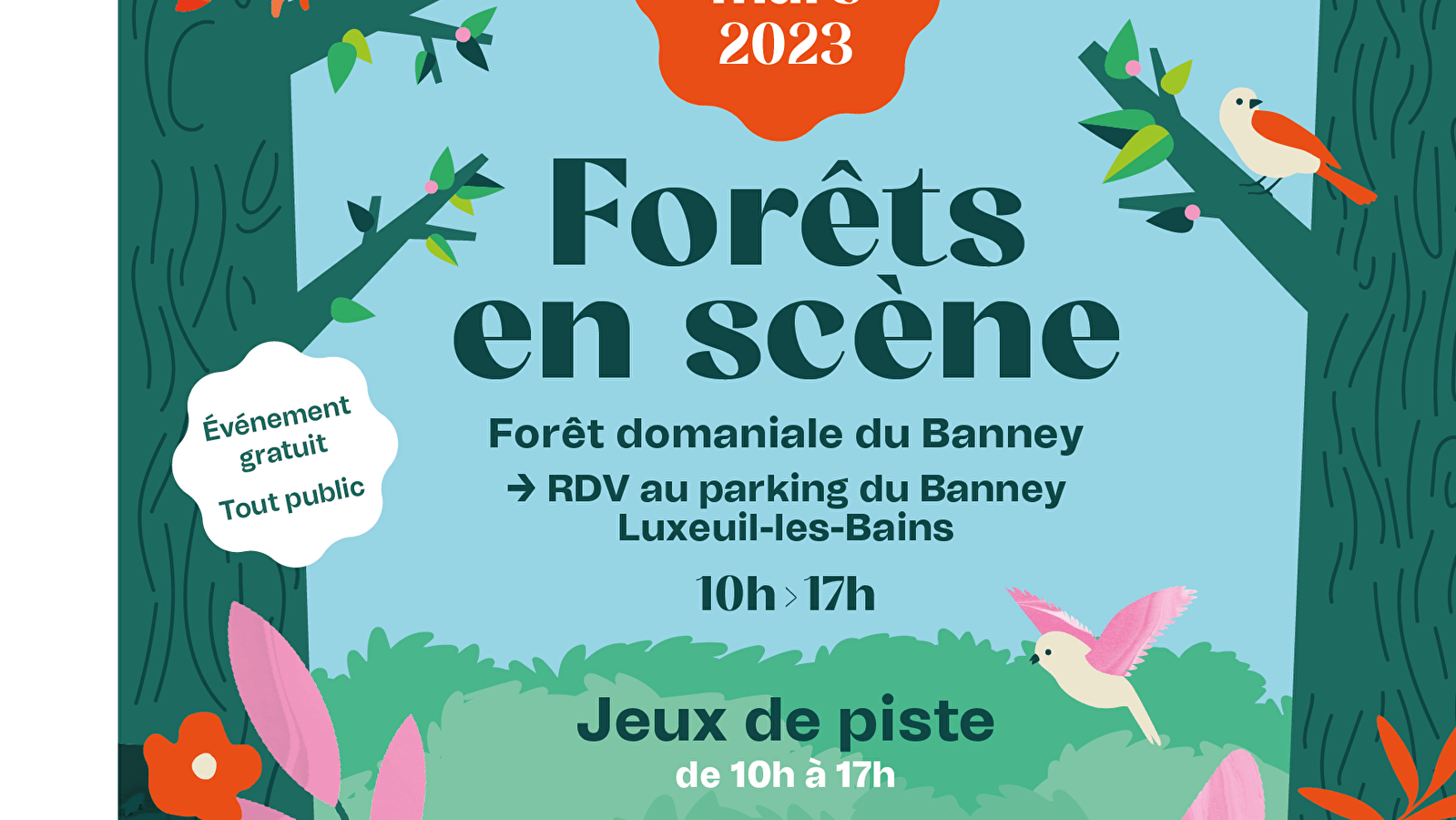 As part of the International Day of Forests, the Office National des Forêts de Luxeuil is organising a fun and educational activity for children.
Treasure hunts, for young and old, on the themes of forestry jobs and forest biodiversity. The event is free and open to all. Individual prior registration required.

Treasure hunt "Foresters' trap" (new in 2023): to enjoy the benefits of the forest, you have to maintain it. This is the job of the foresters, who work together in the forest in a variety of jobs! But an impostor has crept into this gallery of characters! With your sharp sense of observation and your implacable logic, go in search of the impostor. Through riddles, quizzes and rebus, it's up to you to unmask him!

Biodiversity Rally (already proposed in 2022): discover the forest biodiversity with an original treasure hunt. With your notebook in your pocket, go and meet the foresters who take care of the richness of our forests every day. Quizzes, charades, riddles, but also land art and croquet tests await you!

Guided walk in the Banney forest. Accompanied by a forester, you will discover some of the challenges facing the forest in the 21st century (sustainable forest management, biodiversity, climate change, etc.). Meeting point at 2.30 pm, estimated duration 1.5 to 2 hours. Adult public.


Meeting point: Forêt Domaniale de Luxeuil, Le Banney, Parc à gibier -70300 Luxeuil Les Bains

Free of charge, from 10am to 5pm.
Online booking required.
More...
Journée internationale des forêts : Forêts en scène Parc animalier du Banney70300 LUXEUIL-LES-BAINS